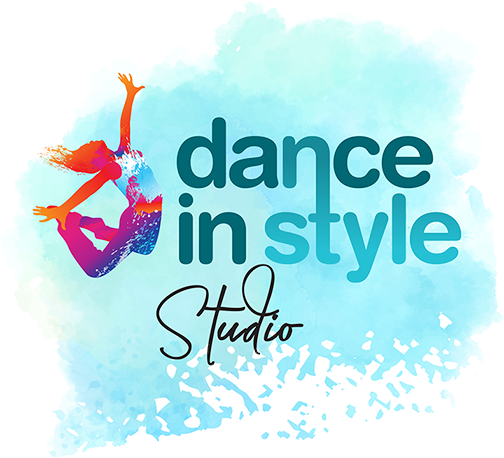 New Studio move in date is now November 29th.
Registration for the 2021/2022 dance season is still open.
View 2021-2022 Fees and Studio Schedules
We will be following these COVID-19 protocols: As of October 31st, all dancers aged 12 and up must be fully vaccinated against COVID-19. Proof of vaccination will need to be presented before entering the studio.
Additionally: Temperatures will be taken and screening questions will be asked to all dancers and parents/guardians who enter the building; dancers (over 2yrs) must wear a mask at all times inside the building; dancers will be given sanitizer as they enter the studio; change rooms will not be open; guardians will need to show proof of double vaccination in order to stay in the studio; you can drop off, come in to pay, or use the washroom without vaccination; studios will be sanitized in between classes. 
Please send your dancer dressed and ready to dance.
Thank you!
Dance In Style Studio 2021-2022 Registration Information
How to Register: Please use our online portal at thestudiodirector.com to register your child(ren) for dance classes this year. If you are new to our studio, please register via the 2021-2022 Registration button below. Returning families can login to the same account you used last season. There is a $25 Registration Fee per family.
There is currently no way to pay for your registration through our online portal.
Due to COVID-19, we are taking payments from families as monthly pre-authorized debits ONLY (just in case we have a shut down). Please have your PAD Form in by September 20th. Families can set up a PAD in the office, send an e-transfer or pay in the office.

Your payment options will be:
1) E-transfer – info@dancewoodstock.com (no security question is required)
2) Office – We are accepting Pre-Authorized Payment only. Set up a PAD which allows you to pay over a 10-month period for your child's dance classes. NOTE: You must set up a new PAD each year. If you had one last year, it does not transfer over to this year. Please come in during office hours in September to make or set up your payment.
Welcome to Dance In Style Studio!
Hello Dancers and Parents,
You can still register for classes. If the class is full, please put your dancer on the waitlist. We will be doing what we can to accommodate all dancers into the class of their choice.
We are so excited for our new studio and cannot wait for our dance families to see it, located at 779 Juliana Drive in Woodstock. It has bigger studios, large viewing areas, a parking lot, a beautiful lobby and it's in a very desirable part of town! We will be moving into that studio on NOVEMBER 29th, 2021.
Due to COVID-19, the dance season may look a little different than our dancers are used to, but we assure you that classes will still be lots of fun and our dancers will continue to learn and progress. Please carefully look over these NEW rules and guidelines here (link to come) and discuss with your dancer as you see fit!
We are grateful for your registration this dance season! Thank you for coopertaing and following all the mandated regulations that will ensure our studio is run safely.
 ~ Kendra Stiles
If you haven't already, please take a moment to read the description of our Dress Code in the Studio Handbook. If you have any questions or concerns about the Dress Code, feel free to speak with Kendra.
Your Dance Instructors & Staff
Kendra Stiles
Studio Owner // Dance Instructor
Kendra began dancing at the age of four and has been a dance and gymnastics instructor for more than 12 years. She is a graduate of the Early Childhood Education program at St. Clair College in Windsor, Ontario.
Kenda's dream of owning her own dance studio was realized in July 2018, when she opened Dance In Style Studio Inc. She has a wealth of knowledge in many dance disciplines and instructs Hip Hop, Ballet and Pointe, Jazz, Musical Theatre and Acro classes. She is passionate about children learning, appreciating and enjoying dance and building on each dancer's unique ability. Kendra continues to ensure that Dance In Style Studio operates with an inclusive philosophy.
Ratchel Murray
Dance Instructor
Ratchel began dancing at the age of four and is trained in Cecchetti, RAD, and BATD ballet, as well as Jazz, Lyrical, Tap, Contemporary and Hip Hop. She has danced as a member of competitive dance teams in Woodstock and Kitchener, Ontario and has performed as a background dancer in the hit dance series "The Next Step", as well as in the movie "Camp Rock 2". Ratchel has danced for high school dance teams, local productions and as a member of a Hip Hop crew performing for local benefits and currently teaches and choreographs at multiple studios. Ratchel cherishes being able to pass on her love, knowledge and passion of dance to the next generation.
Tracy Mcnamara
Dance Instructor
Tracy has been dancing since the age of three and competitively in Canada and the United States for many years, until joining Team Canada at the age of 15. After completing high school, she attended George Brown College Commercial Dance Arts program and then continued with a contract on Celebrity Cruise Lines as a primary dancer. Throughout the years of dance, Tracy has continued to teach recreational and competitive dance of various forms to children of all ages and she looks forward to sharing her love of dance at Dance in Style Studio.
Brittany Graham
Dance Instructor
Brittany began dancing when she was five years old doing Hip Hop and Jazz and began Ballet as a teenager. She is a recent graduate of Bishop's University with a Bachelor of Arts in Education Studies and a Bachelor of Education. She has a passion for teaching children and youth and loves watching students learn new concepts and skills while building their confidence to perform new abilities. This is the reason Brittany has continued to dance and she is thoroughly enjoing teaching young dancers.
Amber Gunter
Dance Instructor
Amber is a Dance in Style graduate, who is now teaching some of our Tot and Musical Theatre classes. 
Mikayla Murray
Dance Instructor
Mikayla is currently teaching Tap and Hip Hop classes at Dance In Style Studio.
Wendy Holden
Dance Instructor
Wendy has been a gymnastics coach for over ten years for both recreational and pre-competitive classes to both boys and girls of all ages and abilities. Wendy joined our Dance in Style team this June and was our Summer Camp leader, where she was able to meet a lot of dancers. She is thrilled to have the opportunity to teach Acro at Dance in Style Studio.
Heather Craig
Dance Instructor
Heather is a Dance in Style graduate who is currently teaching Ballet and Hip Hop.
Melanie Tieche
Office Administration
Melanie joined our team in September 2020. She has been a stay-at-home mom to two girls, aged seven and three and is loving this new change.
Denise Revell
Office Administration // Instructor
Denise has been with us for several years in office administration and will be teaching some young dancer classes in the upcoming dance season!
Dates To Remember
Studio Move to 799 Juliana Dr. // Mon., Nov. 29, 2021
Christmas Colour Dress Up // December 13 – 18, 2021
CLOSED for Christmas Holidays // December 20 – January 2, 2022
OFFICE HOURS:
Monday & Tuesday 5:00 p.m. – 8:00 pm, Wednesday & Thursday 9:30 am – 11:30 am & 5:00 pm – 8:00 pm, Saturday 9:30 am – 11:30 am 
COME ON IN
30 Reeve Street
(old Post Office building)
Woodstock, Ontario