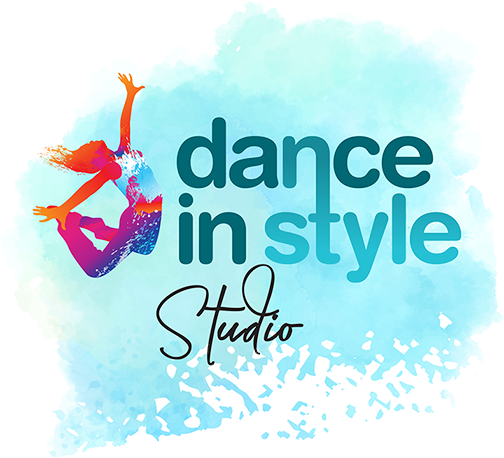 Mark Your Calendars!
Fall 2020 class registration begins online Saturday, July 4th at 10:00 a.m.
Price List is available here. A copy will be emailed to families and also added to thestudiodirector app.
Dance In Style Studio 2020 Fall Registration
How to Register: Please use our online portal at thestudiodirector.com to register your child(ren) for dance classes this year. If you are new to our studio, please register via the September 2020 Registration button below. Returning families can login to the same account you used last season.
There is currently no way to pay for your registration through our online portal.
Due to COVID-19, we are waiting to take payments from families until September. At that time, we will only be doing monthly payments (just incase we have a second wave). Families can set up a PAD in the office, send an e-transfer or pay in the office.

We will send out an e-mail regarding payment closer to registration with further details. Your payment options will be:
1) E-transfer – info@dancewoodstock.com (no security question is required)
2) Office – We accept Debit, Cash or Cheque Pre-Authorized Payment. Set up a PAD which allows you to pay over a 10-month period for your child's dance classes. NOTE: You must set up a new PAD each year. If you had one last year, it does not transfer over to this year. Please come in during office hours in September to make or set up your payment.
Welcome to Dance In Style Studio!
Hello Dancers and Parents,
I hope everyone is staying safe and healthy. The staff and I really miss our dancers and we can not wait to see them again at the studio.
Since being away from the studio due to COVID-19, we have done some really neat events with our dancers. The staff and I were running virtual dance classes on Zoom, which was a lot of fun and a great way to keep dancers moving. We made a YouTube channel that included fun videos so our students could practice all their moves at home. We participated in the "We Are One" song challenge by putting together a video of our dancers dancing and striking a pose from home. This video made it on Jason McCoy's Instagram page!
I would like to congratulate all TEN of our graduate dancers! Unfortunately, these beautiful dancers did not get the chance to perform on stage for the last time. But we have assured them that at our next recital they will be included, so they can share their talent.
I am excited to announce that the fall 2020/2021 registration will be held on Saturday, July 4th online at 10:00 a.m. Our season may look a little different due to COVID-19. There will be breaks in between each class so that staff can clean their studios and equipment. Class sizes will be smaller and we will have separate entrances and exits. The staff and I will make sure that the studio will be a safe environment for our dancers. We will not be taking costumes fees until later in the dance season, when we know we can have a recital at the end of the year.
I received confirmation from Southwestern Public Health that our studio can open for summer camps. Our camps will have a limit of dancers and, due to COVID-19 and ratio restrictions, we will not be running our preschool programs. Our leadership campers will not be integrated with our other camps to help as this is not allowed, so the leadership camps will be held as full day camps instead of half. The staff and I are planning amazing activities, cool crafts and fun dances for our campers. Don't worry, we will be enforcing social/physical distancing and following all the guidelines provided by Southwestern Public Health.
Thank you for your on-going support. The staff and I can not wait to share our love of dance again with our students this summer and in the fall!
 ~ Miss Kendra Stiles
If you haven't already, please take a moment to read the description of our Dress Code in the Parent Handbook. If you have any questions or concerns about the Dress Code, feel free to speak with Kendra.
Your Dance Instructors & Staff
Kendra Stiles
Studio Owner // Dance Instructor
Kendra began dancing at the age of four and has been a dance and gymnastics instructor for more than 12 years. She is a graduate of the Early Childhood Education program at St. Clair College in Windsor, Ontario.
Kenda's dream of owning her own dance studio was realized in July 2018, when she opened Dance In Style Studio Inc. She has a wealth of knowledge in many dance disciplines and instructs Hip Hop, Ballet and Pointe, Jazz, Musical Theatre and Acro classes. She is passionate about children learning, appreciating and enjoying dance and building on each dancer's unique ability. Kendra continues to ensure that Dance In Style Studio operates with an inclusive philosophy.
Julie Smith
Dance Instructor
Julie is an experienced dance instructor, currently teaching Lyrical, Jazz and Contemporary classes at Dance In Style Studio. More info about Julie coming soon.
Ratchel Murray
Dance Instructor
Ratchel began dancing at the age of four and is trained in Cecchetti, RAD, and BATD ballet, as well as Jazz, Lyrical, Tap, Contemporary and Hip Hop. She has danced as a member of competitive dance teams in Woodstock and Kitchener, Ontario and has performed as a background dancer in the hit dance series "The Next Step", as well as in the movie "Camp Rock 2". Ratchel has danced for high school dance teams, local productions and as a member of a Hip Hop crew performing for local benefits and currently teaches and choreographs at multiple studios. Ratchel cherishes being able to pass on her love, knowledge and passion of dance to the next generation.
Tracy Mcnamara
Dance Instructor
Tracy has been dancing since the age of three and competitively in Canada and the United States for many years, until joining Team Canada at the age of 15. After completing high school, she attended George Brown College Commercial Dance Arts program and then continued with a contract on Celebrity Cruise Lines as a primary dancer. Throughout the years of dance, Tracy has continued to teach recreational and competitive dance of various forms to children of all ages and she looks forward to sharing her love of dance at Dance in Style Studio.
Brittany Graham
Dance Instructor
Brittany began dancing when she was five years old doing Hip Hop and Jazz and began Ballet as a teenager. She is a recent graduate of Bishop's University with a Bachelor of Arts in Education Studies and a Bachelor of Education. She has a passion for teaching children and youth and loves watching students learn new concepts and skills while building their confidence to perform new abilities. This is the reason Brittany has continued to dance and she is thoroughly enjoing teaching young dancers.
Mikayla Murray
Dance Instructor
Mikayla is currently teaching Tap and Hip Hop classes at Dance In Style Studio. More info on Mikayla coming soon!
Wendy Holden
Dance Instructor
Wendy has been a gymnastics coach for over ten years for both recreational and pre-competitive classes to both boys and girls of all ages and abilities. Wendy joined our Dance in Style team this June and was our Summer Camp leader, where she was able to meet a lot of dancers. She is thrilled to have the opportunity to teach Acro at Dance in Style Studio!
Karlena La Riviere
Dance Instructor
Karlena started dancing at the age of six at the Judith Coleman Oxford School of Dance in Ingersoll, Ontario where she trained in variety of genres, such as Ballet, Pointe, Jazz, Lyrical, Contemporary and Hip Hop. She has also completed her Royal Academy of Dance Ballet exams. Karlena joined a competitive cheerleading team in London, where she travelled across Canada from the age of 10 to 15 and has competed in Ballet, Jazz, Hip Hop, Lyrical and Contemporary dance, travelling cross Canada and the United States. She has also been a Dance Pack Member for the London Lightning Basketball Team. Karlena is excited to share her years of dance experience as a dance instructor at Dance in Style Studio.
Denise Revell
Office Administration
Denise was born and raised in Woodstock, Ontario and grew up dancing in many different disciplines including Ballet, Step, Hip Hop, Modern and Jazz until heading off to University. She attended Nipissing University, attaining an undergrad in Children's Studies and continued on to receive her Bachelor of Education. She spent many years as a nanny to a family in Hamilton, in addition to travelling the world, including stays in Switzerland and Italy, as well as two years teaching and exploring Australia. Currently, Denise is an occasional teacher with the Thames Valley District School Board, while running her "Baby Boutique" business and working as administrator at Dance in Style Studio.
Dates To Remember
Fall 2020 Regsitration Begins // Saturday, July 4 at 10:00 a.m.
Summer Camps Begin // Monday, July 6
Fall 2020 Classes Begin // Monday, Sept. 14
SUMMER OFFICE HOURS: Monday & Wednesday mornings 8:30 – 11:30 am
SEPTEMBER HOURS: Monday/Tuesday 5:00 – 8:00 pm, Wednesday/Thursday 9:30 – 11:30 am & 5:00 – 8:00 pm,
Saturdays 9:30 am – 12:00 pm
COME ON IN
30 Reeve Street
(old Post Office building)
Woodstock, Ontario