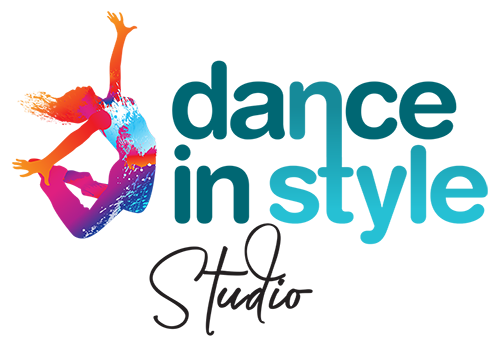 Dance In Style Studio Clothing is back!
Clothing & Merch    Order Form
March Break 2019 Dance Camps will be running March 11th to 15th. Don't forget, we have super fun PA Day Camps running on April 5th and June 7th.
We look forward to dancing with you!
Dance In Style Summer Camp registration is now available.
Register your dancer by May 17th and save $15 off a 2nd Camp!
Dance In Style Studio Recital 2019
Dates: Sat. April 27 and Sun. April 28
Times: Junior Shows: 3:00 pm
Intermediate/Senior Shows: 6:30 pm
Location: Woodstock Collegiate Institute (WCI),
35 Riddell St., Woodstock
2019 Picture Week: Friday April 5 – Thursday April 11. during your dancer's regularly scheduled class time(s). Morning Program photos will be held on Tuesday April 9, beginning at 5:00 pm. Please note: Photo payment must be made on your photo night.
Recital Themes: Recital this season has been split into two shows. We are so excited that our Juniors (8 and under) will be performing a show inspired by the characters and music from Mary Poppins. Our Intermediate and Senior dancers (8 and up) will be exploring the theme Elements.
There will be no normally scheduled classes during the week of April 22-26, instead there will be rehearsals at WCI. After the recital weekend, classes will run as scheduled until June 8, 2019.
Complete info including Recital Photo Order Form, is now available in the 2019 Recital Info Package. As always, if you have any questions, please speak to an instructor or call the studio.
Welcome to Dance in Style Studio!
Hello, Dancers and Parents, Please note the 2019 Recital Info Package is now available, as well as Summer Camp info and registration. Links to both of these are posted above. There are lots of exciting events for our dancers to look forward to in the coming months: costumes, recital choreography, picture week, the Recital, special PA Day Camps, March Break Camps and much more!
If you haven't already, please take a moment to read the description of our Dress Code in the Parent Handbook. All of our dancers need to follow Dance in Style Studio's Dress Code. If you have any concerns about the Dress Code, please speak with me.
Dance In Style Studio clothing looks amazing! If you didn't get a chance to order in 2018, due to popular demand, we have more clothing available for order now.   ~ Miss Kendra
Kendra Molinaro
Owner // Dance Instructor Ballet, Hip Hop, Musical Theatre, Jazz, Acro & Creative Movement
Victoria Stacey
Artistic Director // Dance Instructor Ballet, Tap, Jazz, Musical Theatre, Lyrical, Contemporary & Creative Movement
Ratchel Murray
Dance Instructor Ballet, Jazz, Lyrical, Tap, Contemporary, & Hip Hop
Dates To Remember
March Break // Mar 11 – 19 …No Regular Classes
March Break Camps // Mar 11 – 15
Easter Weekend // April 19 – 22 …No Classes
Recital Week 2019 // April 23 – 28 at WCI (35 Riddell Street):
Tues. April 23 // Mary Poppins Act I Dress Rehearsal 4:30 pm
Wed. April 24 // Mary Poppins Act II Dress Rehearsal 4:30 pm
Wed. April 24 // Dance the Elements Act I Dress Rehearsal 6:00 pm
Thurs. April 25 // Dance the Elements Act II Dress Rehearsal 4:30 pm
Sat. April 27 // Mary Poppins dancers arrive at 2:30 pm, show begins at 3:00 pm
Sat. April 27 // Dance the Elements dancers arrive at 6:00 pm,  show begins at 6:30 pm.
Sun. April 28 // Mary Poppins dancers arrive at 2:30 pm, show begins at 3:00 pm.
Sun. April 28 // Dance the Elements dancers arrive at 6:00 pm, show begins at 6:30 pm
Victoria Day Weekend // 18 – 20 …No Classes
Last Week of Classes // June 3 – 8
OFFICE HOURS: Mondays 5:00pm-8:00pm // Wednesdays & Thursdays 9:00am-11:30am & 5:00pm- 8:00pm
COME ON IN
30 Reeve Street
(old Post Office building)
Woodstock, Ontario