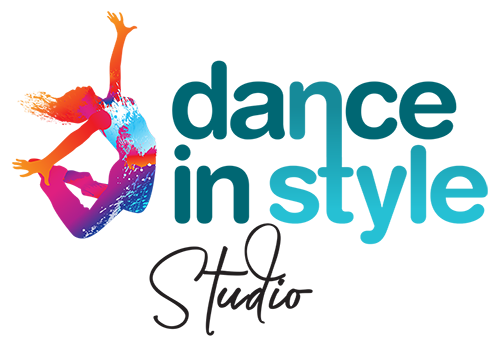 Keep your dancers busy at our Winter Break Day Camps on January 3rd, 4th and 5th, 2019!
Don't forget, we have super fun PA Day Camps running on Jan 18 and April 5.
We look forward to dancing with you!
It's Not Too Late to Register! We Have Space Left in Some Classes…
Tuesday: 4-5 Jazz/Musical Theatre // 8-12 Musical Theatre
Wednesday: Creative Dance // Music & Motion
Thursday: 4-5 Hip Hop // 11-13 Tap // 14+ Tap
Friday: 4-6 Boys Dance // 8-10 Tap // 11-13 Contemporary
Saturday: Parent & Tot // 4-5 Jazz/Musical Theatre // 4-5 Acro // 8-10 Jazz/Lyrical // Primary Ballet
Welcome to the 2018-19 Dance Season!
Hello, Dancers and Parents, A big thank you goes out to my staff for a great start to 2018/2019 dance season! The dancers have displayed positive attitudes and enjoyment in their dance classes. I'm very pleased with the progress that our dancers have demonstrated.
On an important note, please take a moment to read the description of our Dress Code in the Parent Handbook. All of our dancers need to follow Dance in Style Studio's Dress Code. If you have any concerns about the Dress Code, please speak with me.
The studio has already made some great memories from our Bring a Friend week, Halloween Dress Up, Halloween Dance Party, and our PA Day Camps. Thank you to all of our dancers that participated in these events! I would also like to thank the parents who continue to volunteer at the studio. They have made the transition so much easier and helped to keep stress levels manageable for all.   ~ Miss Kendra
Kendra Molinaro
Owner // Dance Instructor Ballet, Hip Hop, Musical Theatre, Jazz, Acro & Creative Movement
Victoria Stacey
Artistic Director // Dance Instructor Ballet, Tap, Jazz, Musical Theatre, Lyrical, Contemporary & Creative Movement
Ratchel Murray
Dance Instructor Ballet, Jazz, Lyrical, Tap, Contemporary, & Hip Hop
Dates To Remember
Winter Break // Dec 24 – Jan 5 …No Regular Classes
Winter Break Camp // Jan 3, 4, 5
Family Day // February 18 …No Classes
March Break // Mar 11 – 19 …No Regular Classes
March Break Camp // Mar 11 – 15
Easter Weekend // April 19 – 22 …No Classes
Victoria Day Weekend // 18 – 20 …No Classes
Last Week of Classes // May 28 – June 2
Recital Week // TBD * Stay Tuned!
OFFICE HOURS: Mondays 5:00pm-8:00pm // Wednesdays & Thursdays 9:00am-11:30am & 5:00pm- 8:00pm
COME ON IN
30 Reeve Street
(old Post Office building)
Woodstock, Ontario